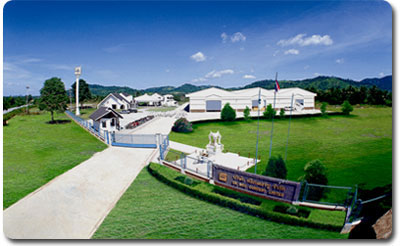 DR.BOO Company Limited, an EN ISO 9001 / EN ISO 13485 certified company, enters the disposable latex gloves industry in 1988. The company receives various privileges granted by the Governmentís Board of Investment. DR.BOO has a competitive advantage in this industry arising from abundant of Thailandís natural latex resources, continuous products development, manufacturing techniques effectiveness, and production cost efficiency. Our factory on 40-acres with a cover facilities area of over 50,000 sq.m. is located at Sri Racha District of Chonburi Province, about 120 Kilometers away from Bangkok and strategically located close to three major Deep Sea Ports of Eastern Seaboard.

Ever year DR.BOO grows steadily, we are now producing the extensive range of quality medical and non-medical latex gloves that allow DR.BOO is your one-stop gloves sourcing. Our current product ranges that tailor to your needs covers Surgical Gloves, Powdered Latex Gloves, Chlorinated and Polymer Coated Powder-Free Latex Gloves, Clean Room Latex Gloves, Food Processing Gloves and Colored Gloves with your flavor.

DR.BOO's strong reputation as a high quality latex OEM glove manufacturer has grown a business network globally, including the USA, Canada, Europe, Asia Pacific, Latin America, Middle East and Australia mainly for the medical, dental, high technology, food and services, household, utilities and industrial segments. Domestically, we have forged DR.BOO as the leading brand known for quality and reliability that many professionals from the hospitals and medical institutions have come to trust and accepted DR.BOO as their long-term provider of medical disposable gloves.